We pride ourselves on creating the highest quality cornhole boards around. If you purchase a set from us, you can all but guarantee you'll have the nicest set in the neighborhood. People often tell us that the pictures of our boards look great, but they look and feel even better in person!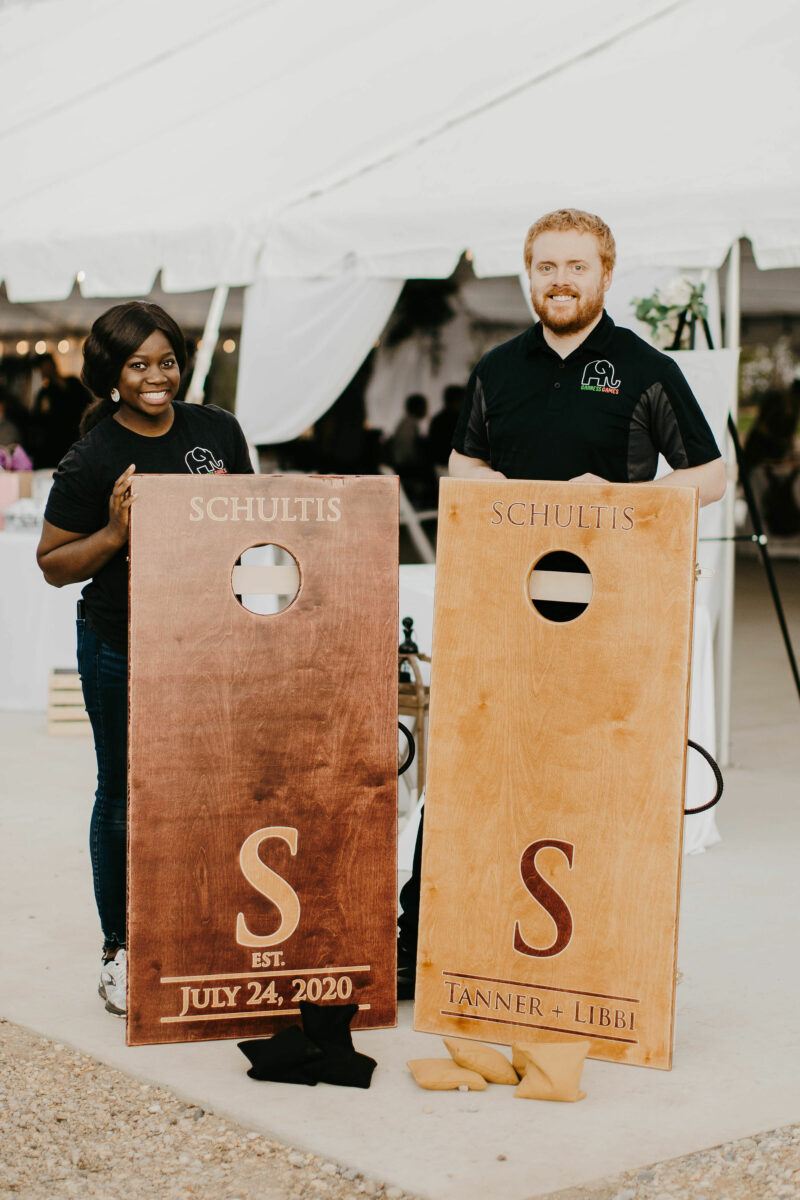 How do we build our cornhole boards?
We hand-construct all of our cornhole boards out of the highest quality material we can find. We use top-grade 3/4″ Baltic Birch plywood for the tops and frames of our boards.
Our frames are inset into the boards themselves and we use pocket screw joinery. This means there are no exterior screws which gives the frames a smooth, finished look. We use a router on all the edges of the board to give it a beautiful, rounded finish. We also sand the board, through multiple levels, down to a 300 grit finish. This makes them as smooth as a baby's bottom!
We use latches to connect the boards together. That, along with our rope handles makes them super easer to store and ship.
How do we finish our cornhole boards?
How we finish our cornhole boards depends on what type you're purchasing. No matter the style you purchase, we will finish them all the way around. This means the frame, legs, and underside will all match the theme.
We use a high-quality stain for the designs (unless you're getting a "Ready-to-Finish set). All of our boards are finished with a top coat of 3-4 layers of Polycrylic to ensure a smooth, glossy, and durable finish.
Are bags included with our boards?
At this point, we do not include bags. We only want to provide top-notch, high-quality products to our customers and sewing is not something we have in our repertoire.
That being said, there are a few bag suppliers we can recommend for you.
Check out our other Yard Games!
Join the Garness Games Family Fun
Subscribe to our mailing list to learn when we have new high-quality, hand-crafted yard games ready!
Thank you for subscribing.
Something went wrong.